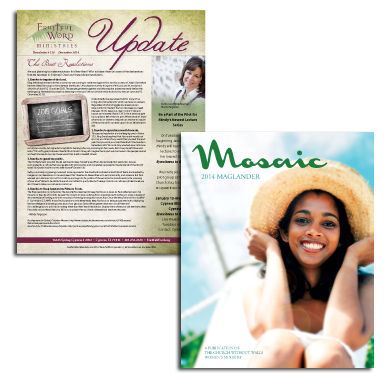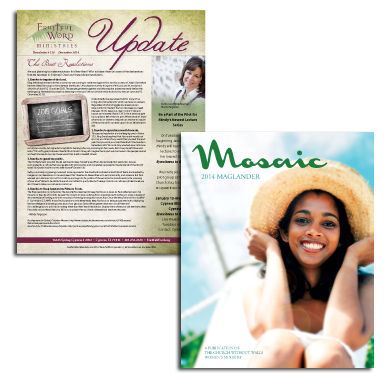 Magazines and Newsletters Build Excitement and Display a Spirit of Excellence
Church magazines are a great extension of your church. Not only do members and visitors enjoy a tangible look at your ministry, but they are also ideal for leaving in local doctor and dentist offices, insurance agencies and more.
Many churches produce a quarterly magazine with a look forward to upcoming events or an annual edition with a look back at ministry successes and where tithes were spent. We also do several magazines for specific ministries to highlight upcoming events and build excitement.
We also design colorful newsletters for ministries. Professionally produced newsletters are an excellent way to stay in front of your audience. They are also ideal for listing products for sale.