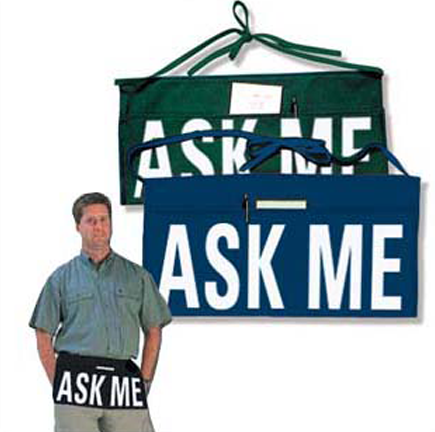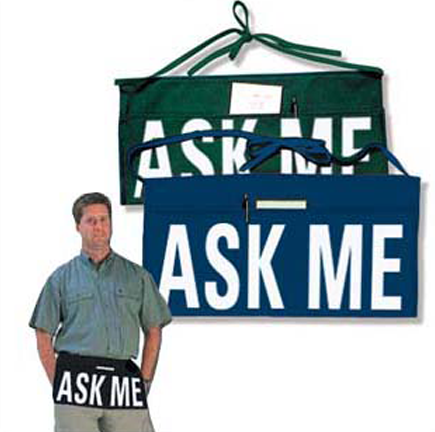 Make your greeters easy to spot
A highly visible Greeter's Ministry is one of the most appreciated guest ministries. Our studies show that over 50% of first-time guests list this as one of the first positive things they notice when they visit.
These handy aprons feature "Ask Me" in large lettering that can be seen from long distances. Three large pockets also hold brochures, facility maps, guest booklets and more. Available in black or blue. $15 each. Minimum order 5.